Grea dakis are up for preorder! 100 USD, two-way tricot, 160cm. Even though it's a preorder, these things take up a lot of storage space so quantities are limited! A bunch of items featuring Grea and Anne are up for preorder as well. Check them out on the store, or see below for more info!
The Best Friends playmat and prints from last year are finally up. Sorry for the long wait on these, the last quarter of the year was really hectic and I just didn't get around to updating the store.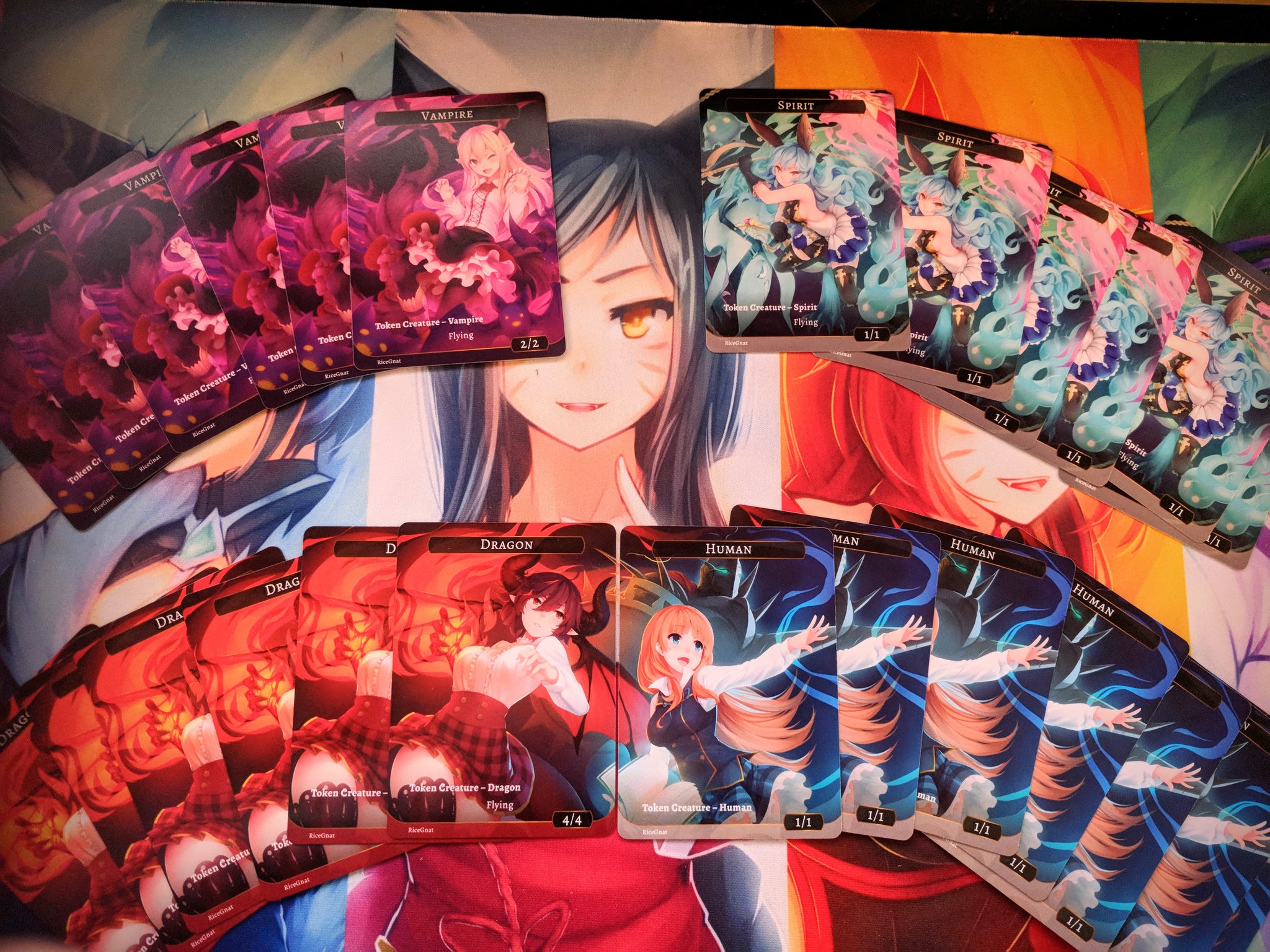 New tokens! I've only sold these once at A-Kon last year. The Grea/Anne tokens are new, and I'm re-releasing the Vampy/Ferry tokens with an updated design. All tokens are borderless and double-sided.
All items are in preorder status and will ship once I get the Grea dakis. Hopefully there should be no fiasco with USPS like last time, so I'm aiming to start shipping April or May. As usual, if you buy any in-stock items in the same order as preorder items, your order will ship once all items are available. Be sure to swing by the store!